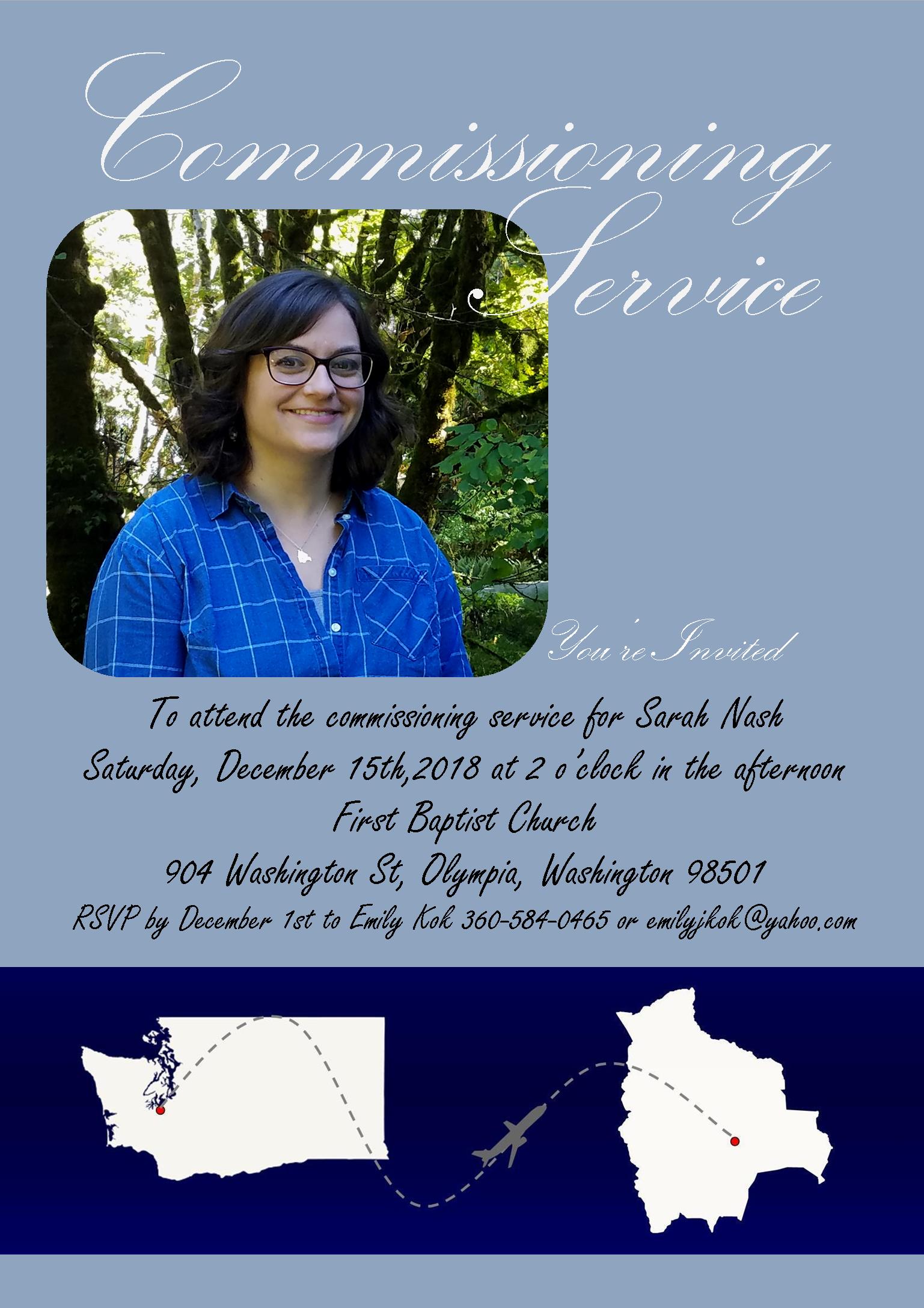 Your Invited to attend Sarah Nash's Commissioning Service December 15, 2018 at 2:00 PM. The service will also be streaming on Facebook LIVE and later on Youtube for people to watch/attend virtually. If you plan to attend at Olympia First Baptist Church, please be sure to RSVP for the reception after.

Here is a small update and request for prayer from Sarah:
I have been building my Mission Partnership Network (MPN) of financial partners and prayer partners for the past year and a half. Thanks to the generosity of some churches within Mission Northwest, other ABCUSA churches, and individuals, I am currently at 92% of my recurring pledges! I'm praying my percentage will continue to increase and that I will have reached my goal of 100% by the end of the year. I hope to begin my ministry with at-risk children and women in Santa Cruz, Bolivia in the first part of the new year! :) Please pray for me as I wrap of up my life here in the States and begin life in Bolivia. Also, pray that the rest of my funding will come in so I can begin the ministry that God has called me to in Bolivia. Thank you!